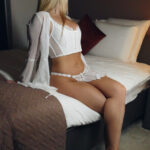 My date last night with Emma was Lovely! Amazing connection. Lots of trust. Laughed a lot. It was really great. Thank you very much for your patience Ina and answering my many questions. I am glad how everything turned out!
Emma
30.09.2023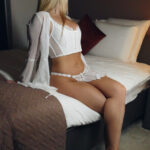 Mijn date gisteravond met Emma was amazing! Waanzinnige klik. Veel vertrouwen. Veel gelachen. Het was echt super. Heel erg bedankt voor je geduld Ina en het beantwoorden van mijn vele vragen. Fijn dat alles zo gelopen is!
Emma
30.09.2023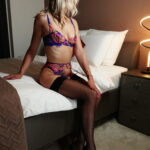 Beautiful body, pretty appearance, sweet smile and above all a very sweet person who wants to give you a fantastic evening. Yesterday Romy visited me and I couldn't have had a better evening. Thank you Romy! Big kiss to you and of course also to Ina for arranging another fantastic date. As far as I'm concerned, Ina Divina is the best of all agencies!
Romy
27.09.2023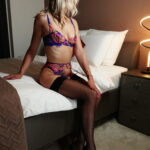 Mooi figuur, knappe verschijning, lieve lach en vooral een heel lief persoon die je een fantastische avond wil bezorgen. Gisteren had ik Romy op bezoek en een betere avond had ik niet kunnen hebben. Dank je wel Romy! Dikke kus voor jou en natuurlijk ook voor Ina voor het regelen van weer een fantastische date. Wat mij betreft steekt Ina Divina met kop een schouders boven de andere bureaus uit!
Romy
27.09.2023
What a wonderful evening I had with Jolie. From introduction to departure and everything in between. She knows how to spoil a man. Thank you Ina for letting me meet her and for the amazing match. Will definitely be continued. See you soon!
Jolie
26.09.2023
Wat een geweldige avond heb ik gehad met Jolie. Van kennismaking tot vertrek en alles daartussen. Ze weet hoe ze een man moet verwennen. Bedankt Ina voor het mogen kennismaken met haar en voor de geweldige match. Gaat zeker vervolg krijgen. Tot snel!
Jolie
26.09.2023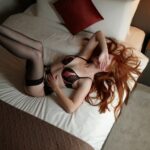 I had a really nice date with Milou a few days ago. We had a fantastic evening and I will definitely want to see her again.
Milou
16.09.2023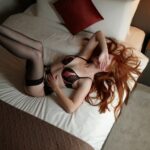 Een aantal dagen geleden echt een hele leuke date gehad met Milou. We hebben een fantastische avond gehad en is zeker voor herhaling vatbaar.
Milou
16.09.2023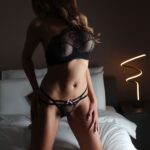 My compliments. It was a very successful evening. Isabella was wonderful and pleasant. Nice personality and beautiful to look at. Lots of laughter and fun. Will definitely book her with you again. Thanks again.
Isabella
10.09.2023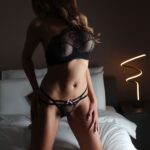 Mijn complimenten. Het was een zeer geslaagde avond. Isabella was geweldig en gezellig. Leuke persoonlijkheid en prachtig om te zien. Veel gelachen en plezier gemaakt. Zal haar zeker nog wel vaker boeken bij jullie. Nogmaals bedankt.
Isabella
10.09.2023
It was great with Jade. She's really so much fun. In terms of humor, her wittedness, ideas and her cute laugh. She has done things to me that I have never thought of before. The date was really great.
Jade
09.09.2023
Het was top met Jade. Ze is echt zo gek als een deur. Qua humor, gevatheid, ideeën en haar lachje. Ze heeft dingen bij me gedaan die ik niet voor mogelijk had gehouden. De date was echt super.
Jade
09.09.2023