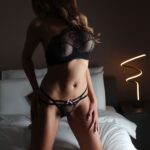 My date with Isabella was amazing, definitely would like to see her again. We had a good connection and even though she is not super experienced as a Domina, she clearly enjoys doing it.
Isabella
01.10.2022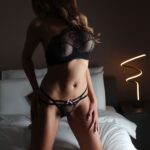 Mijn date met Isabella was super, zeker voor herhaling vatbaar. We hadden een goede klik en ook al is ze niet super ervaren als Domina, vindt ze het duidelijk wel erg leuk om te doen.
Isabella
01.10.2022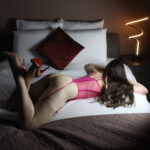 Lea is a beautiful and lovely lady who really enjoys making a connection with you during your time together. I had an absolutely wonderful time with her and I am looking forward to the next time together :)
Lea
25.09.2022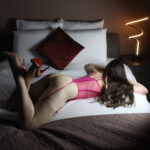 Lea is een mooie en lieve dame die er echt van geniet om tijdens de date een connectie met je te maken. Ik heb absoluut een geweldige tijd met haar gehad en ik kijk al weer uit naar de volgende keer samen :)
Lea
25.09.2022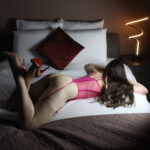 Meeting Lea was fantastic. She is an incredible person. The encounter was everything I expected and more.
Lea
21.09.2022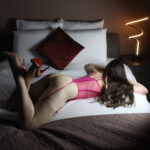 Lea ontmoeten was fantastisch. Ze is een geweldig persoon. De ontmoeting was alles wat ik had verwacht en meer.
Lea
21.09.2022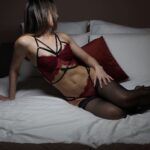 Thank you Ina for recommending Sarah to me, I really enjoyed our date. It was a great experience. I managed to try some new things with her which were fantasies of mine, but never tried. I'm saving your number for the next time I will be in the Netherlands!
Sarah
19.09.2022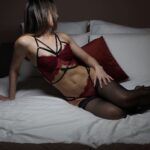 Bedankt Ina voor je goede advies om Sarah te ontmoeten, ik heb echt genoten van mijn date met haar. Het was een geweldige ervaring. Ik heb nieuwe dingen met haar kunnen ervaren die fantasieën van mij waren, maar nooit eerder geprobeerd. Ik bewaar je nummer voor de volgende keer dat ik in Nederland ben!
Sarah
19.09.2022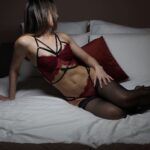 It was a lot of fun with Sarah, she is very cute. She was a little nervous at first, but after that we chatted for a really long time. It was so nice and comfortable with her that we even fell asleep for a while ;)
Sarah
10.09.2022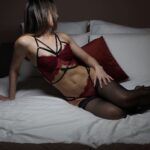 Het was heel leuk met Sarah, ze is heel schattig. Ze was een beetje zenuwachtig in het begin, maar daarna hebben we heel lang en leuk gekletst. Het was zo fijn en comfortabel met haar dat we zelfs even in slaap gevallen waren ;)
Sarah
10.09.2022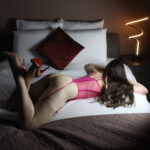 Hi Ina, my experience with Lea was beyond expectations. I'm really glad I had this date, it opened my eyes to an unknown side of me, thanks to Lea and your organizing. I would be happy to make another appointment in the future. Talk to you soon!
Lea
06.09.2022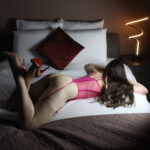 Hoi Ina, mijn ervaring met Lea was boven verwachting. Ik ben heel blij dat ik dit ben aangegaan, het heeft mijn ogen geopend voor een onbekende kant van mij, dankzij Lea en jouw organiseren. Ik maak graag in de toekomst weer een afspraak. Tot ziens!
Lea
06.09.2022