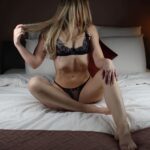 Amazing and unforgettable experience. Tess was by far the most fun date I have ever had. She really makes you feel at ease and talking to her just for a couple of minutes makes you feel like you have known her for years. During the intimate part she really gets into it and gives you the exact experience you are seeking. About her looks I could write a whole book but to keep it short and readable; she has an amazing butt and her body is very erotic and beautiful as a whole. Her face is in one word gorgeous. I was so amazed by her that I tried to book her again the next morning but unfortunately she had no time. Tess thank you for the amazing experience and I hope to meet again soon for some chit chat and most likely something more ;)
Tess
15.05.2022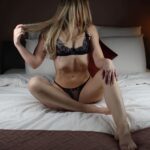 Het was een geweldige en onvergetelijke ervaring. Tess was veruit de leukste date die ik ooit heb gehad. Ze stelt je echt op je gemak en als je maar een paar minuten met haar praat, krijg je het gevoel dat je haar al jaren kent. Tijdens het intieme gedeelte gaat ze er helemaal in op en geeft ze je precies de ervaring en het gevoel dat je zoekt. Over haar uiterlijk zou ik een heel boek kunnen schrijven, maar om het kort en leesbaar te houden; ze heeft geweldige billen en haar lichaam is erg erotisch en mooi als geheel. Haar gezicht is in één woord prachtig. Ik was zo verbaasd over haar dat ik haar de volgende ochtend opnieuw probeerde te boeken, maar helaas had ze geen tijd. Tess, bedankt voor de geweldige ervaring en ik hoop je snel weer te ontmoeten voor een praatje en waarschijnlijk nog meer ;)
Tess
15.05.2022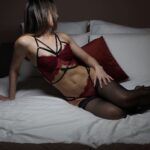 I really enjoyed my date with Sarah. I also had a good laugh with her, she is such a nice girl. It was a pity that I had to leave, otherwise I would have really liked to enjoy her even longer.
Sarah
12.04.2022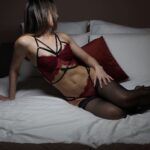 Ik heb heerlijk genoten en ook goed kunnen lachen met Sarah, leuke meid. Het was jammer dat ik weg moest anders had ik nog wel langer van haar willen genieten.
Sarah
12.04.2022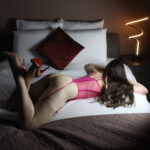 I'm not exactly sure where to begin to thank you (Ina Divina) and Lea for the great time I had yesterday. Of course, it wouldn't surprise you at all when I say you're head and shoulders above the rest of the industry. First of all your very personal and professional treatment and arrangement of the whole date, and then the date itself with Lea. Wow, what can I say. A very special and sweet woman she is. She can talk about everything, has a very nice and sweet yet 'naughty' face, and she is a real woman of this time. I am 'jealous' of the person(s) who will eventually become her life partner(s). I think that all this pretty much describes my feeling right now. Again, thank you so much for everything and hopefully we will be in touch again soon.
Lea
06.04.2022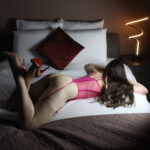 Ik weet niet precies waar ik moet beginnen om jou (Ina Divina) en Lea te bedanken voor een geweldige tijd gisteren. Het zal je natuurlijk helemaal niet verbazen als ik zeg dat jullie met hoofd en schouders boven de rest van de industrie staan. Als eerste jouw zeer persoonlijke en professionele behandeling van de hele date, en daarna de date met Lea. Wow wat kan ik zeggen. Een heel bijzondere en lieve vrouw. Zij kan over alles meepraten, heeft een heel leuk en 'ondeugend' gezicht, en zij is een echte vrouw van deze tijd. Ben 'jaloers' op degene(n) die uiteindelijk haar levenspartner(s) zal/zullen worden. Ik geloof dat dat zo ongeveer het beste mijn gevoel op dit moment omschrijft. Nogmaals heel hartelijk bedankt en hopelijk spreken we elkaar gauw weer.
Lea
06.04.2022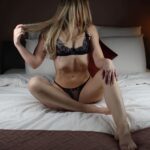 Tess and I had another date tonight...and what an amazing date it was once again. With her sexy outfit she managed to completely captivate me again. It was another great night. Thanks Tess! And Ina, thanks for the fantastic arrangement and the great contact!
Tess
05.04.2022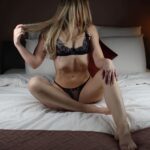 Tess was vanavond weer van de partij....en wat voor partij. Met haar sexy outfit wist ze me weer helemaal in te pakken. Het was weer een geweldige avond. Bedankt Tess! Ina bedankt voor het fantastische regelen en het fijne contact!
Tess
05.04.2022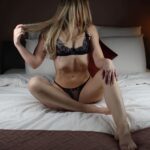 Ken je dat....dat je alleen maar met je mond open kunt staren omdat er een bloedmooie dame voor je staat? Knap, lief en vooral sexy. Inmiddels gebeurt me dat nu al voor de 3e keer en weer bij dezelfde dame. Tess is echt wat elke man zich kan wensen. Behandel haar zoals ze verdiend en je hebt de avond van je leven. Lieve Tess, alweer bedankt, ik heb genoten. Uiteraard ook Ina weer bedankt voor het fantastische regelen. Wat een top bureau!
Tess
08.03.2022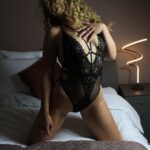 Ik heb een heel fijne date gehad met Maya. Bedankt voor de geweldige service, ik hoop snel weer contact met jullie op te nemen..
Maya
07.03.2022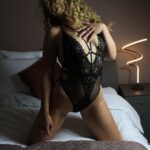 I had a great time with Maya. Thanks for the wonderful service, hope to contact you again soon..
Maya
07.03.2022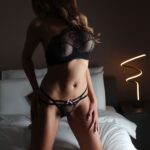 Het was een heerlijke date met Isabella. Leuke meid, lekker kinky, precies goed!
Isabella
05.03.2022